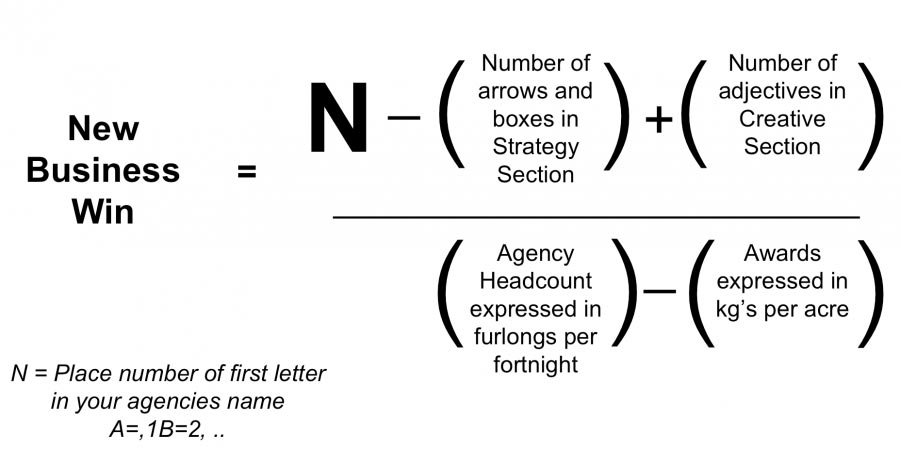 The Secrets of Advertising Agency New Business Pitch for Government Creative and Media Accounts
We have all probably thought of doing it but I never did until recently. I made a Freedom of Information Request to look at the pitch documents submitted by advertising agencies in the recent Office of Government Procurement call.
My idea was to see how easy or difficult it was to do. Also, to learn just how much proprietary information is 'safe' to include in a pitch which is governed by FoI rules.
I received a five page letter back listing the agencies that submitted and, very curiously, the titles of the documents and the number of pages in each of their submissions. I did not receive the documents. I was refused under Section 31 (6) of the Act where my request was not judged not to be in the public interest. I've copied and pasted the section of the letter below. This is a pretty good decision and, personally, I find it reassuring that they don't give out this information too easily..
For what its worth, I did learn that:
The average length of an agency response document was 62 pages. There were a good few winning names in and around that document length.
One agency submitted a response that was 246 pages. They weren't among the winners.
The big global tax, audit and consulting firms were well represented. That surprised me!
32 agencies were listed in the letter.
I can't say for sure just how safe it is to include your 'trade secrets' in govt. pitches but from this experience it seems they don't give the information out easily. This is the refusal extract from the letter:
Findings, particulars and reasons for decisions to deny access

The sections of the Act which can apply to deny access to documents are known as its exemption provisions.

Section 36(1) of the Freedom of Information Act 2014 states that "a head shall refuse to grant an FOI request if the record concerned contains-",inter alia, "trade secrets of a person other than the requestor concerned, financial, commercial, scientific or technical or other information whose disclosure would reasonably be expected to result in a material financial loss or gain to the person to whom the information relates, or could prejudice the competitive position of that person in the conduct of his or her profession or business or otherwise in his or her occupation".

The tenders submitted by companies contain details of original creative concepts, case studies and proprietary approaches to developing and delivering creative and digital strategy along with internal company structures and resources, financial information concerning campaign costs, remuneration rates and performance related incentive payments. Releasing any information in relation to a bidder's intellectual property or financial arrangements could cause them irreparable harm.

Consideration was given to whether the public interest would be better served by granting rather than refusing to grant this FOI request. On balance, it has been decided that the public interest does not outweigh the commercial sensitivity of the tender submission and consequently, your request for access to the tender submissions cannot be granted.