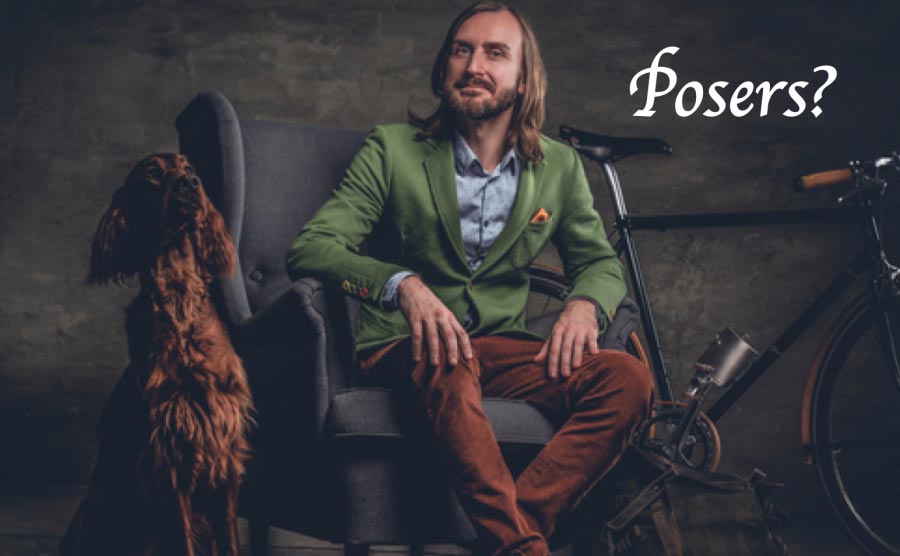 Despite our new positioning as 'Creative Ireland', we are 'average' at design according to Eurostat
Irish businesses are about average compared with the rest of the EU when it comes to using design thinking to drive growth.
Eurostat uses a benchmarking tool called the Danish Design Ladder to assess how well businesses across the EU are at leveraging design as part of their development strategies. The tool ranks companies based on how evolved their approach to design is – from non-existent (Stage 1) through to highly sophisticated (Stage 4).
Ireland is roughly average among the EU27 and lags significantly behind the UK.
In the UK, 42% of companies consider design thinking as a key part of their strategy or a core business process. Only 30% of Irish companies are similarly evolved. More telling is that 54% of Irish companies don't use design at all. The comparable figure in the UK is 45%.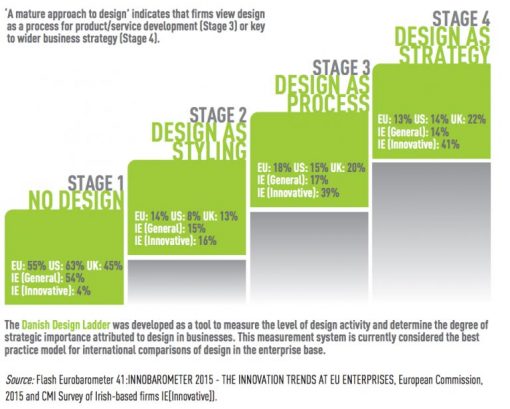 The rankings work like this:
Stage 1: The company does not work systematically with design
Stage 2: Design is used as a last finish, enhancing the appearance and attractiveness of the final product
Stage 3: Design is an integral, but not a central element of the development work in the company
Stage 4: Design is a central element in the company's strategy
The Danish Ministry for Business and Growth, who developed the Danish Design Ladder, have shown that companies that invest in design perform better than those that don't – on average 22% better in revenue terms. It seems there is considerable scope for Irish companies to look at strategic design thinking as a lever for growth in 2017. And a greater client-side investment in design would go a good distance to support our new national positioning as a creative global hub.